Facts and figures on Uganda
Uganda is a landlocked country in East Africa, with borders to South Sudan in the North, Kenya in the East, Tanzania to the South, Rwanda in the Southwest and the Democratic Republic of the Congo in the West. The borders with Kenya and Tanzania go through Lake Victoria. Lake Victoria gives home to a huge variety of species. It is the largest lake in Africa and is the second largest freshwater lake in the world.
Uganda has an area of about 240,000 sq km with about 42,5 million residents and is one of the most densely populated countries in Africa.
The official languages are English and Swahili. In the autonomous kingdom of Buganda they also speak luganda. There are more than 60 tribes in Uganda, who still communicate in more than 40 different languages.
Since its independence from the United Kingdom in 1962, Uganda has an authoritarian government but a process of democratisation has started in the recent years. The head of the state since 1986 is President Yoweri Museveni, Ruhakana Rugunda is the head of government since 2014.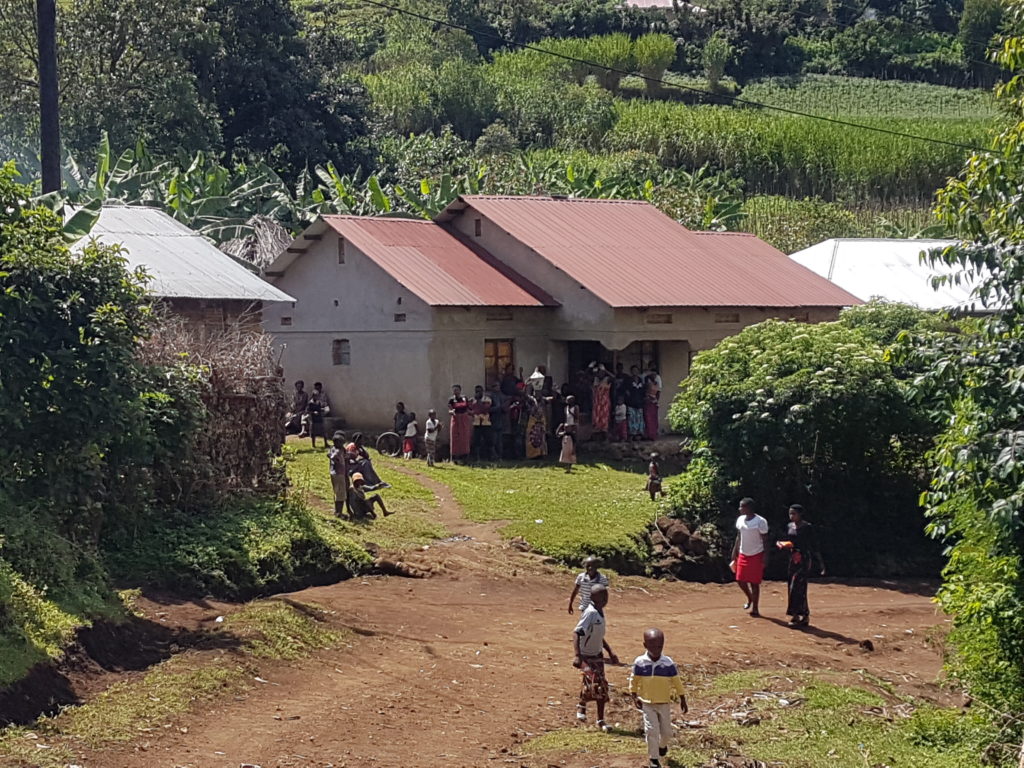 The average age of the population is approximately 16 years, over 50% of the people are 14 years or younger, only about 2.5% are older than 65 years. The average life expectancy is about 59, and thus has increased since 1950 by almost 20 years.
Since 1996 Uganda has introduced compulsory schooling. The duration of school attendance is 6 years and twice as long as it has been in 1990. The birth rate is decreasing with increasing education. Population growth is about 3.3%.
85% of the population are Christians, approximately 14% are Sunnite Muslims. There is also a small Jewish community in MBALE.
Uganda is seen to be one of the poorest countries in the world, because there are hardly any mineral resources . The main cultivation and export goods are coffee, tea, fish, bananas, cotton and tobacco.
Uganda contains of Gold, however, these quantities exported are already in decline. In addition, there is significant oil deposits in the north-west of the country, in the middle of the biggest and most famous national parks murchinson falls.
Movements within the countra have tried to prevent the exploitation by industrial countries.
The stunning beauty of the country is characterised by the volcanic origin, the fertile soil and tropical climate, and the altitude of almost the whole country makes the temperatures very tolerable.
The slow-growing tourism is developing into an important source of income for the country.