Welcome, nice that you have found us!
We are a small team consisting of several excellently trained and experienced German or English speaking tour guides in Uganda and a German contact person who is at your disposal for all information and questions.
Uganda is a fascinating and diverse country. It is one of the poorest countries in the world and yet a trip to Uganda is rather expensive. When I tried to keep my budget within limits, I quickly reached my limits and almost failed because of that. In Uganda I noticed that only few of the travel price goes to the local people, so that additional tips are expected everywhere, from which the people seem to live mainly. That made me think.
That – and the realization that I would have failed miserably with a trip "on my own" as I had it in my head. I will tell about that later …

Our goal is to offer you as much as possible for your money and at the same time to ensure that most of the money also reaches the people you will meet in Uganda.
I am neither a travel blogger nor a tour operator in the usual sense, but see myself as an aid for those who prefer to travel individually than in a booked group. For this reason, we only offer a few handpicked tours every year. The guides are self-employed and thrive on doing their job so well that we will be recommend by you to your friends and other travellers.
There is no administrative water head and I personally do not make a living from my service to you, but primarily I do it out of conviction. That makes the difference in quality, offer and price.
Maybe you could save money if you plan and book everything yourself: all permits (-> for every National Park, for the gorilla tracking), for every single lodge, the tours on the way …
This is a special challenge for which you certainly will need a lot of time, both for planning and preparation as well as for the trip itself. So if you have at least 3 months for preparation and 4 weeks for a trip aroung Uganda and if it is not important to you see and experience a lot than you can easily plan the journey by yourself.
We are there for those who want to combine the feeling of an individually planned trip with the security that everything will go well without months of planning beforehand and stress during the trip.

You experience Uganda individually and authentically without having to worry about accommodation, travel times, tickets or other organizational questions.
No matter whether you want to travel alone, as a couple, as a family or with friends, every round trip and safari tour is put together according to your wishes and the guide is there for you throughout the entire time.
You can choose between proven tours of 1, 2 or 3 weeks and between different accommodation categories. You will encounter all the highlights that Uganda has to offer.
Or you choose from the various modules that interests you the most and we create your dream trip out of your choice of modules. We offer every trip in different categories of accommodation: simple, good or upscale.

What went well … or what could have gone wrong …
Originally, I wanted to drive through the country on my own, as I have done in South Africa and Jordan, for example. Pure adventure and at the same time save the costs for an agency. Do some planning yourself, a car, accommodations via booking.com and then let's see …
In Uganda every single day I was relieved that I had booked a guide for my 2 week tour. A guide who was well informed about what I was going to do and what I wanted to see.
Uganda is not yet well developed for tourism, which makes it particularly attractive for adventurers, nature lovers and individualists. But that also means: very different road conditions, routes and travel times almost unpredictable, outside of the main roads, really poor signs.
Especially if you want to spend the night in beautiful nature with a wonderful view and without many other guests, these places are difficult to find. I would be reversed umpteen times because "it doesn't go on there", at least I would have guessed that.
Let alone the tree lions and the many other big and small attractions on the way. Without a guide, I would not have seen half as much and would have been under constant stress.
People are really friendly, no question. Hardly anyone can really help, if you lost your way.
I would not even have experienced the gorilla tracking because there was a rescheduling in the last moment and I was therefore in the wrong group. I wouldn't have found the other place without my guide.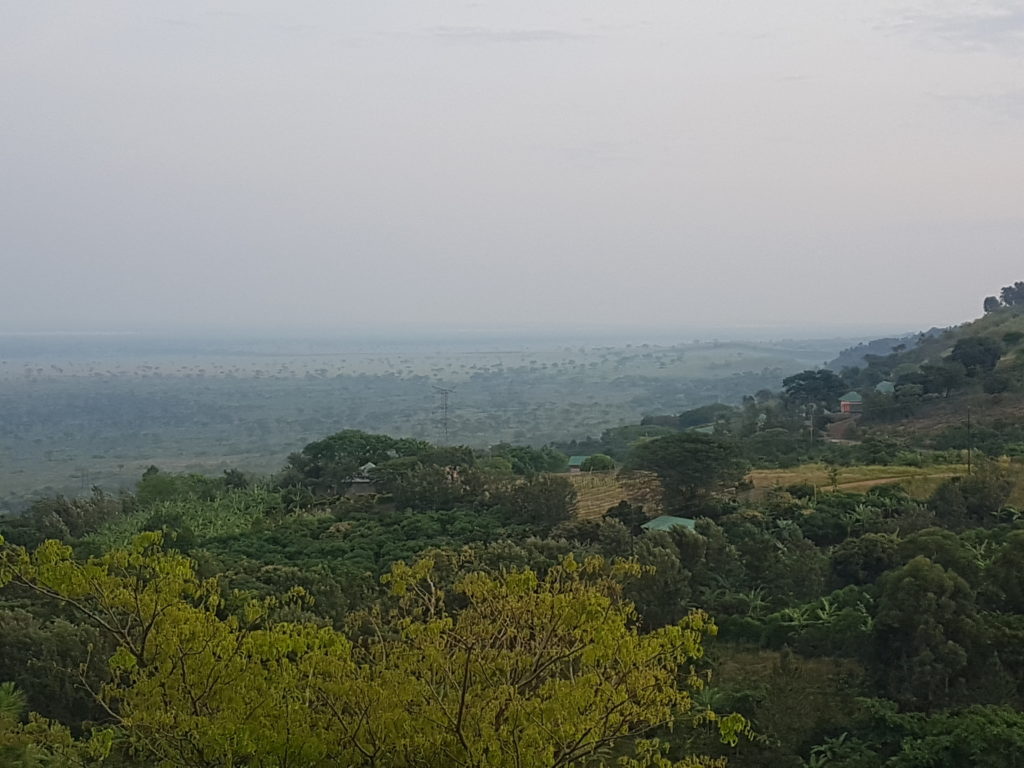 A rental car without a driver is almost as expensive as a car with a driver, due to various necessary insurance policies. And then there is the crucial difference between "driver" and "guide". I was able to observe this every day and was happy that my driver understands and loves his job as a "guide" and not only as a driver. Mark is the best guide for Uganda you can find!